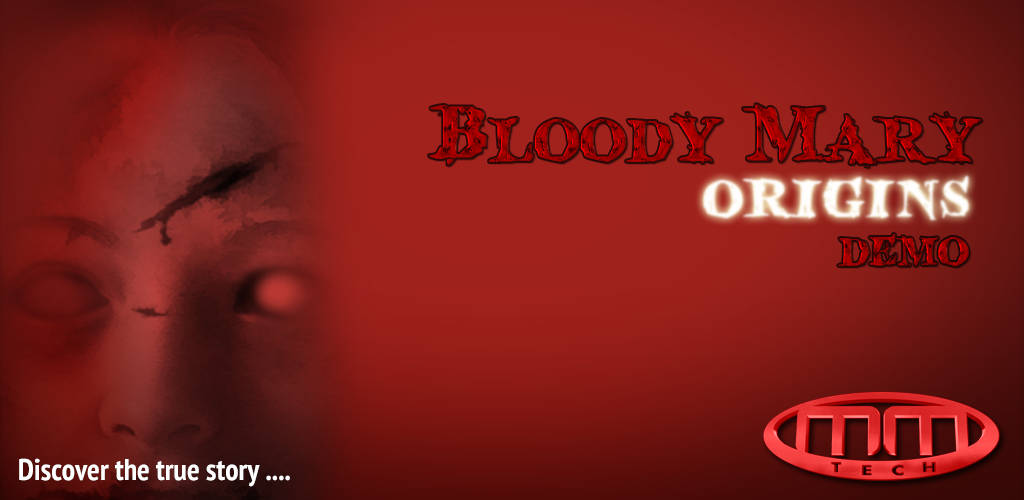 Bloody Mary Origins Adventure DEMO
A downloadable game for Windows
Bloody Mary Origins is an adventure puzzle and horror game focused on storytelling and exploration. You will play as a couple of investigators who need to solve the mysterious death of a girl named Mary and what is happening to her ghost. The deeper you go the more amazed and surprised you´ll be with all the revelations and clues that will drive you to the truth.
Don´t waste any time! Download the game now and find out all the secrets and puzzles of this case will be the most tricky and relevant of your career.

Features:
- Rich story based adventure puzzle game*;
- Intuitive and user friendly interface and controls;
- Lots of places to explore;
- Dozens of puzzles to decipher and complete through your adventure;
- Great Atmosphere and Light Effects;
- Stunning 3D Rendered Graphics and Hand Painting Art;
- Paranormal and ghost activities that will truly scares you!

*This game is a modified tale from the urban legend of Bloody Mary ghost.

Download now the most deeply and scary adventure puzzle game! Blood Mary Origins - Ghost Adventure!
Install instructions
Just unzip and click on bloodmaryo icon to play. No install needed.
Download
Download
Bloody Mary Origins Adventure Demo.zip
67 MB
Also available on
Comments
Log in with itch.io to leave a comment.
I need help with the end can you help me
i just downloaded this game. I made it to chapter 4. I can not find anyone who has gotten as far as me and posted it anywhere. I am stuck. do you know where i can get help? at the end of your last video i watched you had quit. you needed to type Mary on the Ouija board to open a portal through the mirror. did you ever figure that out? btw ur videos really helped me for the other chapters in a few places I got stuck...like the box in the shed. that was insane
Sadly there are no other walkthroughs on Youtube that show the later chapters. And as far as that Ouija board puzzle, somebody helped me with that some months ago, but I didn't have the game file to finish it. The dev sent me the game and I lost that email, so I can't go back. It sucks, but I'll live. Glad my videos helped you out a bit though. Bless!

Thank you very much! Its a 1 man project, if you can help please purchase the full version. ;)
Thank you very much for the video. Send a message to support@mmztech.com I will send the complete/updated version of the game!
How long would you say an average playthrough is? Might feature it :)
20-30 minutes the Demo and 1-1 hour and half the Paid Version. But Chapter III is coming this month to Paid Version so will extended to 2-3 hours on the first play. I will feature this info. Thanks for the feedback and I hope you like it.
Played the demo and I quite enjoyed it! I like hidden object games so that definitely helps. My only remark would be that maybe for a future update it would be better if the flashlight is always on, and you only click on it to turn it OFF. It quickly became tedious to have to click on the flashlight every screen just to go somewhere or examine something you've examined before. It wouldn't make sense for the characters to turn off their flashlight because they move through the game either so always on makes more sense. :)
Definitely purchasing the full game in the future!
The flashlight improvements is done. I will update the DEMO soon with some tweaks also. Thanks for playing!